— Benecko, Hotel TOP —
Vzdušné lázně v Krkonoších
Benecko
Benecko is a mountain air spa in the Giant Mountains. At an altitude of around 900 metres, it offers wonderful views and stays in the natural environs of the Giant Mountains National Park. Thanks to its unique position, Benecko is located above the smog cloud level most of the year and it not only guarantees clean and fragrant mountain air, but also the highest number of sunny days in the year. It is ideal for family holidays with children.
Winter
The modern Benecko ski resort offers ideal conditions for families with children both in summer and in winter: a 4-seater chairlift, 12 ski tows, 2 children's magic carpets and 2 snow-tubing runs. Snowmaking and evening skiing every day are a matter of course. The diverse cross-country skiing trails, where it is possible to ski using the skating or classic technique, also make Benecko a paradise for cross-country skiers.
Summer
Summer in Benecko is just as irresistible as winter. The countryside in the Giant Mountains National Park is perfect for walks and hikes in the environs. There is a large number of cycle trails for cyclists. The environs also offer facilities such as an inline skating track, the entertaining "Lufťák" Trail, mountain trikes, a footbike track, a children's zoo, a play area and horses.
Tato sekce čerpá informace a fotografie z oficiálního webu oblasti Benecko - benecko.info
— Cuisine —
The cuisine at the ProFamily Hotel TOP Benecko - local suppliers
All cooking starts with the ingredients.
We like to meet the smaller farmers who provide us with the very best that they produce. We regularly visit all of the farms. We are interested in building up friendly customer-supplier relationships.
Healthy and good quality cooking requires the selection of the right ingredients. That is why we select fresh, top quality ingredients with a clear provenance. We cook without the use of any unnecessary additives, semi-products or foodstuffs containing unsuitable "e-numbers". We prepare our meals according to traditional recipes and without any dried mixes or semi-products. We always use real meat and vegetable broths without any instant stock cubes.
Our kitchen at Hotel TOP is open to you. You can watch the busy work in the kitchen directly from the restaurant.
Cuisine ProFamily Hotel TOP
Panna cotta with with fruits and vanilla by Hotel TOP Benecko
Bar ProFamily Hotel TOP Benecko
- Hotel TOP - our services -
our pleasant and friendly staff is looking forward to seeing you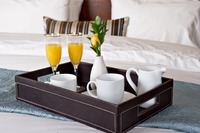 Rooms:
2 to 4-person rooms and family rooms with up to 7 beds with their own bathroom and a separate toilet.
A free Wi-Fi internet connection throughout the entire hotel
Children's cots and child monitors are available upon request
We have everything to accommodate families with children.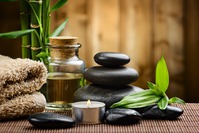 Hotel TOP:
Fully equipped play areas, a large garden, barbecuing, a smokehouse, a ski and bike room, a common room and a bar and restaurant with a garden which is perfect for summer evenings, but also at any time of day.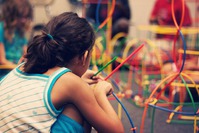 Services:
Child minding, transfers around the environs, from/to the railway station, parking directly at the hotel, the organisation of bike and footbike hire, bicycle storage.
Breakfast in the form of a buffet, bar and restaurant operations. We accept payment cards, we issue gift vouchers and we can organise ski-passes and tickets...
- Room prices -
You can find the individual room prices in the menu above or here in Accommodation prices.

- Reservations and booking dates -
Reserve your stay at the ProFamily TOP Benecko mountain hotel on the Reservations page.
Hotel ProFamily TOP
Cantore s.r.o.
Štěpanická Lhota 12
514 01 Benecko

DIČ: CZ06656978
BIC (SWIFT): GIBACZPX
IBAN:
CZ74 0800 0000 0051 4252 9359
Hotel: +420 232 000 808
Management: +420 232 000 800
Opening hours:
Reception 7:00 am - 10:00 pm
Restaurant 11:00 am - 9:30 pm
Breakfast 7:30 am - 9:30 am